Royer's One Man Band

home | Upcoming shows | Sample Songs | Video | Recordings | Past Shows | About the Guitar Machine | Acoustic Machine | Other Music Projects |
The version of the machine I used on my second album "Street Bluegrass" was all acoustic and featured in Acoustic Guitar Magazine, I built it myself from scratch. It had some amplification problems I couldn't get around for playing live so I don't use it any more. I have also built several electric and acoustic instruments including a Dobro, an acoustic guitar a fiddle and a banjo.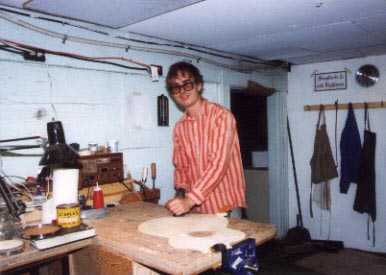 making the top of the acoustic guitar machine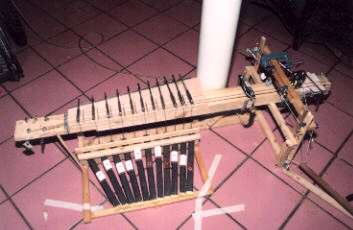 Here is a prototype of the mechanism for the new machine, works well. The main thing I have been trying to accomplish is reducing the strain on my right foot cause I've developed some painful feet lately.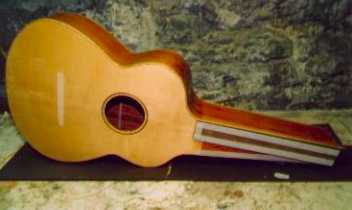 here is the body of the acoustic machine during finishing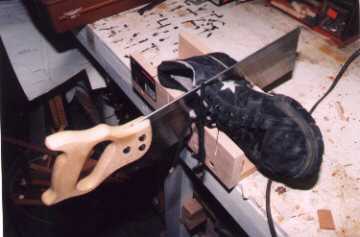 these shoes made good pads for my heels

Back to Royer's homepage